Can you believe it's been TEN YEARS since this little beauty graced our bookshelves for the first time?
And what's more is that this edition contains (ARE YOU READY FOR THIS?): Jay Asher's original notes when he was fleshing out 13RW, a letter from Asher to his readers, and his ORIGINAL UNPUBLISHED ENDING.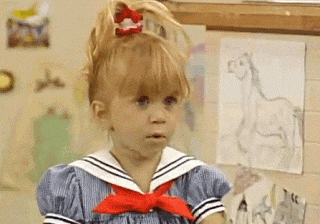 I was so excited to read this super secret ending and wanted to dive in right away. BUT. I realized it has probably been ten actual years since I read it. Even though the message of 13RW and the feels I had while reading it are burned in my memory forever, I have to admit I forgot a lot of the specifics of the story. So to fully appreciate such a momentous occasion, I decided to re-read it. And I'm glad I did. It didn't hit me quite as hard as the first time, but only because I knew what was coming.
But re-reading it also made me realize how important this book STILL is ten years later, especially where we're at now in our society. I forgot what Hannah suffered through. How she was gossiped about. How she was stalked. And how she was bullied into feeling like she had no value. And most importantly, how people's actions can snowball into a heinous mashup that makes you not want to live.
If you haven't read 13RW, first of all, why are you reading this blog and NOT reading this book??? Secondly, there will be spoilers for both the original AND the unpublished ending. Read on at your own risk…
So the original ending.
In the last chapter, we see Clay trying to figure out how in the hell he's going to face his classmates now that he knows what Hannah experienced that made her want to end her life. After realizing how disgusted his is with everyone on Hannah's tapes, including himself for not doing more to reach out to her, he decides to reach out to someone else. Skye made a brief appearance earlier in the book, and Clay mentioned how odd it was that she suddenly turned goth-y and introverted. This time, he's not going to let her walk away like Hannah did the last time he saw her. The last page shows Clay approaching Skye and possibly befriending her.
I can't think of a more perfect way to end Clay (and Hannah's) story.
Now for the unpublished ending. Again, spoilers abound. You've been warned…
The last chapter starts off the same way with Clay trying to go back to school the day after hearing Hannah's tapes. But this time, when he tries to leave school, Courtney Crimson (what a perfectly villainous name) approaches Clay and, after a brief conversation, reveals Hannah's alive after all! Her parents found her after she took the pills, got her to the hospital, and she's going to be fine. The last page shows Clay hightailing it out of the school to go see her at the hospital.
That's a super condensed summary, of course, but you get the basic gist. So???! Whaddya think???!!
My personal opinion? I love the unpublished ending because it gives hope to both Hannah's character and the readers. Hannah suffered through a lot of pain, emotionally and physically, but she WILL BE OK. And that's a beautiful thing.
HOWEVER. I'm glad it wasn't the ending they actually published. Jay Asher's book has been used in thousands of classrooms and opened up countless discussions on bullying, suicide, and how our actions affect other people. And in order for that to have that kind of impact, 13RW needed to end the way that it did… with Hannah's death, and Clay reaching out to another student because of what he heard on Hannah's tapes.
If Hannah doesn't die, the message of the story is cheapened with a type of "don't worry… everything will be ok!" attitude. All the kids on Hannah's tapes wouldn't have been affected as deeply if Hannah had survived. The finality of Hannah's death is what drives the point home, and THAT is why books like this are so important. I thought it was brilliant before, but now that I know how it *almost* ended, it's somehow even more powerful.
Have you read the 10th Anniversary edition? And if so, what did YOU think of the alternate ending? Seriously, someone please weigh in on this because I'm DYING TO TALK ABOUT IT WITH PEOPLE.
Save
Save