*cracks knuckles* *stretches neck* *hunches over keyboard*
Katie here, and hot damn do I miss this blog.
I've been somewhat blog-lazy, and I've also doing a crazy amount of blog and social media posts for work, so my mind has been a little preoccupied with library summer reading promos.
But before I regale you with the mind-blowing amazingness that was ILLUMINAE, let's all slow-clap it out for Ash for bringing her book review A-game to pick up my slack.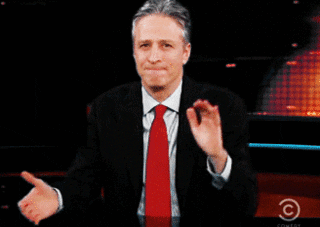 And I also want to formally welcome Jessie to the AtLP team!!! Woohooo!!
Alright then. Let's get down to business!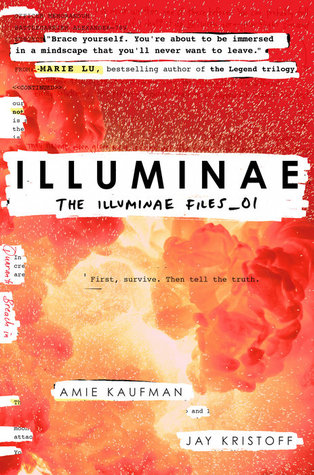 Illuminae by Amie Kaufman and Jay Kristoff
This magical book just might be my favorite of 2016 (at least so far… it's only July, after all).
What it's about:
When their home planet of Kerenza is attacked, Kady and Ezra (who broke up the morning of the invasion) are evacuated to two separate ships and headed to the far reaches of the universe to escape an enemy ship right on their tail. However, a plague on board one of the ships and a malfunctioning artificial intelligence may kill them before the enemy does.
Told entirely through interviews, IM conversations, incident reports, dossiers, email communications, surveillance reports, and the ship's AI, Kady's hacker skills begin to reveal a cover-up among the universe's rival mega-corporations, with the Kerenza fleet caught right in the middle.
What I thought:
Simply put, this is an amazing book from start to finish. I admit, the format takes a little while to adjust to. But once you get a sense of the characters and which transmissions are coming from which characters, Illuminae becomes a page-turning thrill ride that keeps readers on the edge of their seats right up until the last page. The story moves along quickly and the different types of transmissions keep readers engaged.
The relationship between Ezra and Kady is a factor in the story, but this is not a "romance" in any way. Kady is a ball-busting hardass who thinks first and asks questions (and considers the consequences of her actions) later. Ezra is the kid you'd love to bring home to mom.
What I enjoyed the most was the way the authors took chances with their characters. I LOVE when authors are willing to put everything out there to really pull in the reader, and Kaufman and Kristoff deliver in a big way. The authors put these characters through the freaking ringer, and this story does not necessarily deliver a happy ending. Like, a lot of people die. A LOT.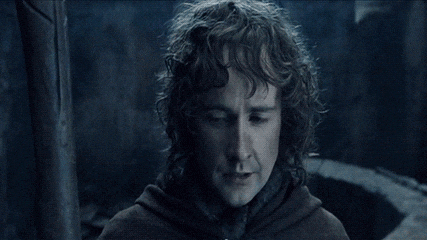 I do have one super small criticism, but it's a bit of a spoiler. If you don't mind spoilers (like Ashley), highlight the next section. If you avoid spoilers at all costs (like me), jump down past the END SPOILER.
**SPOILER**
A major revelation in this story is the death of a main character. I was heartbroken, but appreciated that the authors needed to do that to strengthen the other characters. However, in the last 10 pages we learn that this character never actually died. I weirdly felt disappointed because I felt it was a cop-out by the authors. I loved that they took that chance, but hated that they took it back.
Even though I was let down by their tap-tap-take-back, I certainly understand that these characters obviously they need to survive if they are going to be featured in future installments.
WHY MUST JAY AND AMIE TOY WITH MY EMOTIONS THIS WAY?!

**END SPOILER**
As for the ending, it wrapped up to a satisfying conclusion while also setting up the rest of the trilogy in a way that makes me want to get right in there and help the Kerenza fleet kick some ass and take some names.
Who should read this:
Any sci-fi fan will get sucked in to this bad boy. There's action-packed fight scenes, some espionage, a lot of illegal hacking… it's basically an adventure-filled space opera.
Struggling readers might have a hard time with the format, however some readers who are used to reading "hybrid" novels might actually find it less daunting than a regular chapter book, despite its length. It looks a bit intimidating (weighing in at a whopping 599 pages), but the format actually makes it somewhat of a quick read.
As far as content, there's lots of swearing but the actual words are blacked out (technically, they're "redacted") from the transmissions. There's war-time violence (explosions, shootings, and whatnot), and a paranoia-inducing plague aboard one of the ships makes those infected embark on violent killing sprees. No on-screen sex, but there is flirting and innuendo in a few of the IM conversations.
My Rating: 10/10
I wasn't kidding… literally the best book I've read so far this year.
If you're as excited about this book as I am, then I'm sure you'll also be just as excited for the sequel coming out in October!!!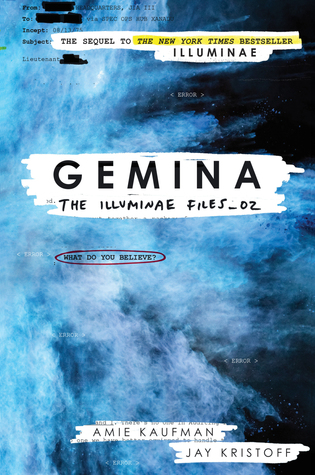 Also recommended:
If you like Illuminae, consider the Across the Universe trilogy by Beth Revis. It's a great series, especially if you enjoy suspenseful murder mysteries set in space.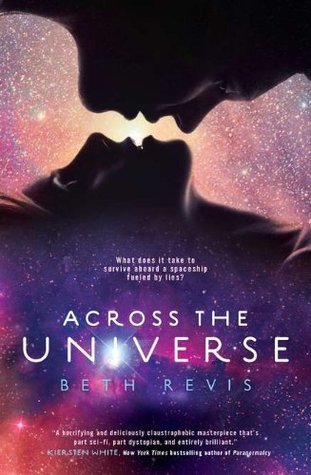 Save
Save
Save
Save
Save
Save